Footsteps Of Buddha

Tour Package

Welcome to India, Bodhgaya for Patna (229 kms / 6-7 Hrs) en-route visiting Rajgir & Nalanda. Patna is 2500 year old capital city of Bihar. Rajgir was capital of 6th century Magadha Empire and was revered site of Buddha's discourses. Buddha spent many years here. Nalanda is world's oldest university founded in the 5th century. Overnight at hotel in Patna
Destinations Covered : Delhi - Agra - Varanasi - Sarnath - Varanasi - Bodhgaya - Rajgir - Nalanda - Patna - Vaishali - Kushinagar - Lumbini - Sravasti - Sahet & Mahet - Lucknow - Delhi 
Duration : 10 Nights - 11Days
Day 0I : Delhi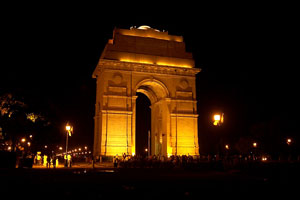 Welcome to Delhi, the capital of India. You will be received and transferred to your hotel. You have the remaining day to brace up for the excitement ahead.
Day 02 : Delhi
Daylong sightseeing tour of Old Delhi (Shahajahanabad) and New Delhi (Lutyen's Delhi). The tour covers the rich monumental and cultural heritage that the capital of India is proud of. Overnight at hotel.
Day 03 : Delhi - Agra - Varanasi
Leave Delhi for Agra by road (203 kms / 4 Hrs). Afternoon sightseeing tour of Agra, the city of the Taj Mahal. Evening leave Agra for Varanasi by overnight train. (Taj Mahal is closed on Fridays)
Day 04 : Varanasi - Sarnath - Varanasi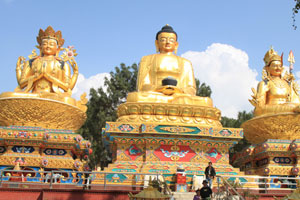 Arrive Varanasi early in the morning. On arrival check-in at hotel and refresh for a visit to Sarnath -the place where Lord Buddha preached his first Sermon in 590 BC. Afternoon sightseeing tour of Varanasi, visiting Ghats, Kashi Vishwanath Temple, Gyanvyapi Mosque, Durga Temple, Banaras Hindu University, Ram Nagar, Fort and Museum. Overnight at hotel.
Day 05 : Varanasi - Bodhgaya 
Early morning boat-ride on the River Ganges. Thereafter, leave Varanasi by road for Bodhgaya (242 kms / 6-7 Hrs) one of the holiest Buddhist pilgrimages centers in the state of Bihar. It was here that Gautama attained enlightenment and became Buddha under the "Bodhi" tree Satabodhi Temple. Overnight at hotel.
Day 06 : Bodhgaya 
Morning visit temples in Bodhgaya. Afternoon at leisure. Overnight at hotel.
Day 07 : Bodhgaya - Rajgir - Nalanda - Patna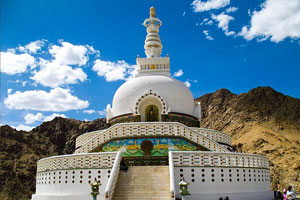 Leave Bodhgaya for Patna (229 kms / 6-7 Hrs) en-route visiting Rajgir & Nalanda. Patna is 2500 year old capital city of Bihar. Rajgir was capital of 6th century Magadha Empire and was revered site of Buddha's discourses. Buddha spent many years here. Nalanda is world's oldest university founded in the 5th century. Overnight at hotel in Patna.
Day 08 : Patna - Vaishali - Kushinagar
Morning leave Patna for Kushinagar (253 kms / 8 hrs) en-route visiting Vaishali - located 60 kms from Patna and holds special significance for Buddhist devotees. Kushinagar is the place where Buddha passed into Maha-Parinirvana. Afternoon visit Kushinagar the various stupas and temples. Overnight at hotel.
Day 09 : Kushinagar - Lumbini - Sravasti
Leave Kushinagar by road for Lumbini (170 kms / 4-5 Hrs) - the birthplace of Buddha and is located just a few kilometres inside Nepal. Sightseeing tour of Lumbini and thereafter leave for Sravasti by road (225 kms / 6 hrs). On arrival transfer to hotel and overnight stay. 
Day l0 : Saravasti - Sahet & Mahet - Lucknow - Delhi
Morning visit to Sahet & Mahet -15 kms from Balrampur and the capital of the ancient Kingdom of Kosala. Sravasti has the honour for sheltering Buddha for 24 rainy seasons in the Jetvana Vihar and has the famous Anand Bodhi tree, age-old stupas, majestic monasteries and several temples. Buddha is said to have performed some miracles here. After sightseeing leave for Lucknow by road (175 kms). Commence from Lucknow to Delhi by air or train. On arrival check-in at hotel and overnight stay. 
Day 11 : Day at leisure
Transfer to international airport for flight to onward destination.